If your old garage door grinds, squeaks, rattles or is simply old, you have to consider buying a new one. There are so many options when it comes to buying a new garage door considering the materials, style and type. Take the guesswork out and find this guide helpful.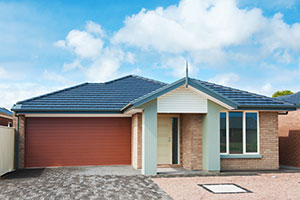 Materials
You have a variety of options for materials. There are steel garage doors, aside from aluminum, wood, and fiberglass. Most are made of steel, which is inexpensive, low maintenance and durable. It also offers many design options. However, the drawback of steel is its poor insulating property. Aluminum garage door is less expensive than steel but it may not be as durable. They are both metals and thus have similar properties.
Wood garage door is preferred for its charm because when painted, it could be matched with different house styles. Wood may be more expensive than the metals, but you have the option to choose wood composite. The drawback is that wood may require greater maintenance than other materials. Another material used these days is fiberglass but it is also a weak insulator and it dents easily.
Styles
The common styles of garage door are the raised panel style and the carriage type. The latter is split down in the middle, with side hinges that allow the door to swing out. There are also styles that fold rather swing. This is recommended for garage with smaller space. Contemporary style of doors is minimal in design and uses modern materials such as tempered glass garage door windows.
The style of the garage door to choose should match the style of your home. Choosing also depends on your needs and budget. It is best to consult one of our professionals in Tierra Verde for tips on the best brands to choose. They can tell the quality of brands available in the market.