Difficulties with opening and closing, strange sounds and malfunctioning controls are among the common problems with overhead garage doors. The good news is that every problem has a solution. Find out more about common issues and their solutions.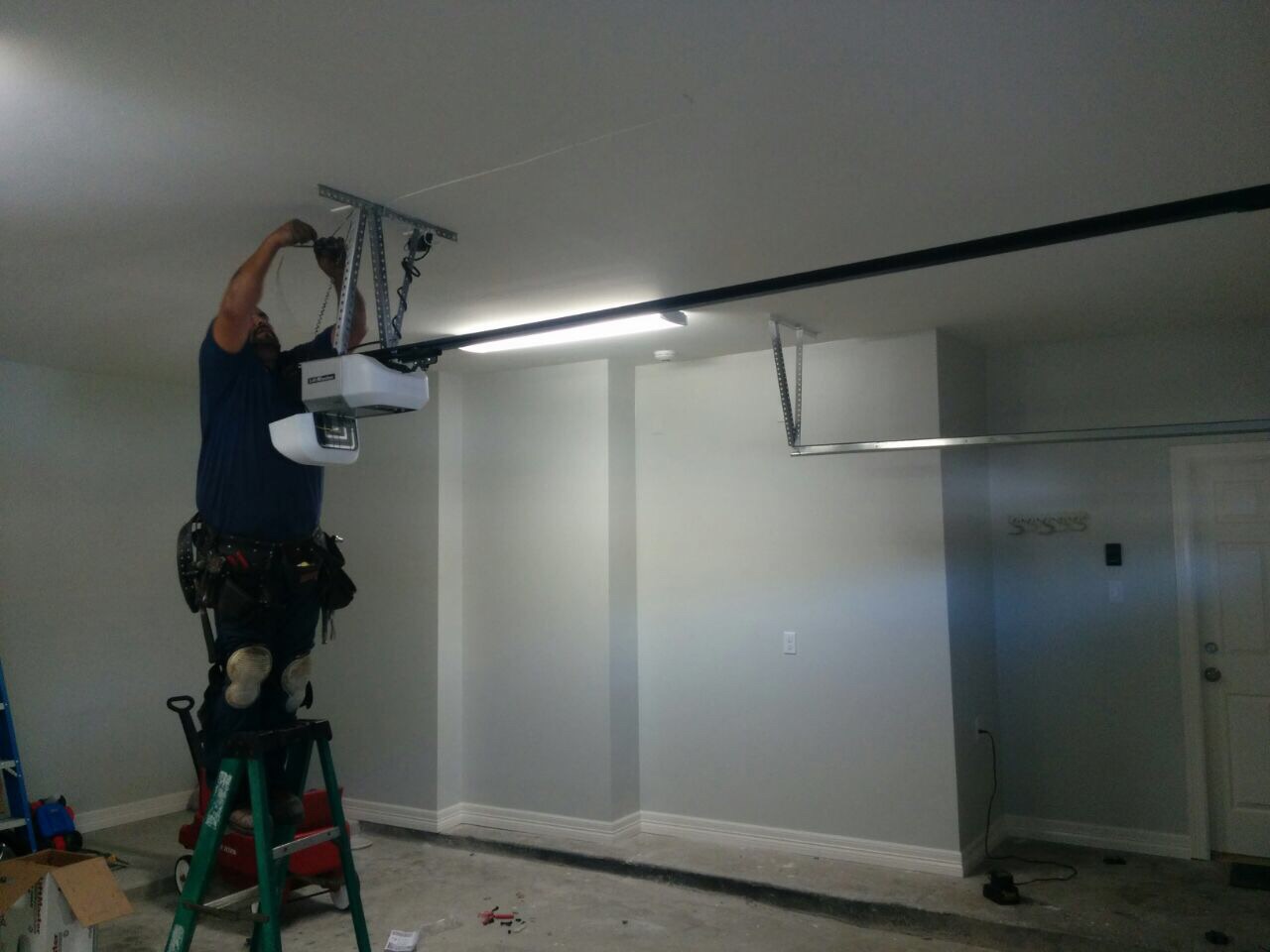 Torsion Spring Repair
You have to lock the door to keep it closed or it is extremely hard to open? Then the door is out of balance because there is too much or too little tension in the torsion spring. The solution involves adjustment of the component so that it gets the optimal amount of force to operate the door. If there is any damage such as chipped, dented or deformed sections, the spring requires timely replacement.
Damaged Steel Panel Repair
Steel panels may get rusty. Dents are also common issues. The repair involves removing the rust and straightening the panels. Rust remover usually works well and there is no need for using steel wool or another abrasive tool. With exterior grade paint, the door gets proper protection. If the bottom seal is worn or damaged, it should be replaced to stop water from getting into the garage and causing trouble.
Solving Remote Control Problems
The opener doesn't start with the remote? Try the other controls to find out if the issue is with the motor or with the clicker. If the opener starts smoothly and works properly with the keypad and the wall button, then the issue is with the remote. If battery replacement doesn't work, the remote requires repair or replacement. Minor electronics problems can be fixed, but if the device has failed completely, it has to be changed.
Roller Replacement
If the door is shaking, check it for twister and broken roller stems. If it makes popping sounds, the wheels and stems are most probably worn. In either case, the rollers should be replaced with new ones. There are two options - parts with steel wheels and nylon wheels. The nylon wheels are quieter and don't need lubrication, but they may not last as long as their counterparts.
Don't put up with damaged, malfunctioning and broken components, but seek our garage door repair services. We fix and replace openers, springs and panels of all types. The brand doesn't matter at all. To get an effective solution quickly, call us or send a message.
Find out more about our company, Garage Door Repair in Tierra Verde, and about our services on our website.